Heydar Aliyev Foundation donates books to orphanages and boarding schools
18.03.2022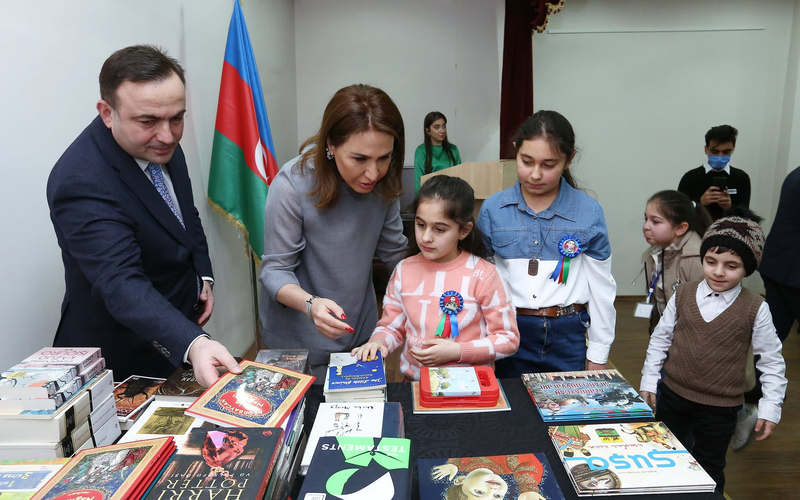 A charity campaign was held as part of the Yüksəl educational project, implemented by the Baku Book Center with the support of BP Azerbaijan. More than a thousand students took part in the Yüksəl project, which started in January 2020, and more than 4,000 books were donated to the project participants.
As part of the campaign, volunteers of the "Regional Development" Public Association of the Heydar Aliyev Foundation visited orphanages, boarding schools, social service institutions for children in need of special care in Baku, Ganja, Lankaran and Sheki, and handed over more than 2,000 books to them. These books include fairy tales, riddles , encyclopedias, poetry collections, as well as books on other topics in Azerbaijani, Turkish, Russian and English.
On March 17, as part of the campaign at the Khazar Youth House, a program for children and teenagers dedicated to Novruz holiday was presented, and various books were donated to the library of the Youth House.
As a continuation of the action, on March 18, the performance titled "Novruz comes, Spring comes" was shown at the Baku Book Center for pupils of a number of orphanages and boarding schools. The performance, prepared by the Center for the Development of Children and Youth No. 3, reflects the unique traditions and symbols of the ancient spring holiday. The performance directed by Rena Kerimova featured young actors of "Çiçəyim" children's drama studio and "Azəri inciləri" vocal and dance group. 
At the end of the performance, young spectators from the orphanages and boarding schools were presented with sweets on behalf of the Baku Book Center.