Baku Book Center launches a new project
06.01.2020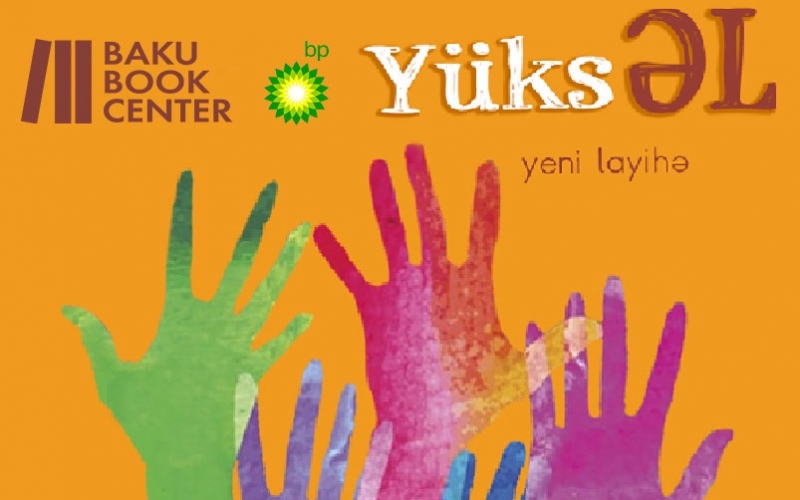 Starting from January, 2020, the Baku Book Center announces the launch of the new educational project "YÜKSƏL". The project is sponsored by BP Azerbaijan.
 
The overall objective of the project, which will last for one year, is to help students and young people identify areas for development and professional growth, expand their intellectual capability, develop their personal qualities, and gain confidence in themselves and their abilities.
 
The main idea of the project is to motivate young people and students to achieve great results in various fields of activity. Within the project, free weekly workshops on different subjects will be organized at the Baku Book Center. The workshops will be run by professionals in different areas and industries who have achieved certain success in their work and life, and can inspire young people.
 
During the workshops, invited presenters will share practical tips and information on how to develop and apply certain skills to achieve goals in both professional and personal life. Depending on the subject of the workshop, organisers will invite students from various universities, colleges and other higher education institutions. Teachers will also be able to join. During each workshop, approximately 50 books recommended by the speaker will be donated to the participants. As a sponsor of this project, BP Azerbaijan will support the purchase of these books, thus contributing to the development of Azerbaijan's youth.
 
The speakers taking part in "YÜKSƏL" project include art critic Jahangir Selimkhanov, Head of the State Border Service Military Hospital Kenan Yusif-zade, historian Fuad Akhundov, Head of Marketing and Communications at Baku City Circuit Nigar Arpadarai, Prof. at ADA University Elnur Eyvazov, Writer and poet Ilgar Fehmi, Prof. Rena Ibragimbekova, founder and honorary president of Azerbaijani Women's Association in UK Ulviyya Taghizade, psychiatrist, doctor Orkhan Isgenderov, as well as several sociologists, political experts and art workers. We trust that the new project will make a positive impact on the development of the young generation.